Summer Update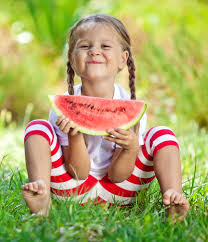 While you are enjoying summer, here's what's been happening in Toronto Real Estate...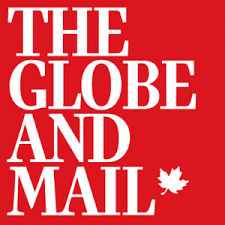 Canadian home prices forecast to surge late this year;
A new outlook by Royal LePage predicts home prices will rise 4.5 per cent nationally by the fourth quarter of 2018 compared with the second quarter ended June 30
July 10th, 2018 • www.theGlobeandMail.com
Author: Janet McFarland
Canadian house prices are expected to climb significantly in the second half of 2018, driven by price gains in the Toronto region as buyers adapt to new mortgage rules that cooled the market in the first half of the year.

A new forecast by Royal LePage predicts home prices will rise 4.5 per cent nationally by the fourth quarter of 2018 compared with the second quarter ended June 30, hitting a national aggregate price of $641,597 by the end of the year.

In the first half of the year, house prices rose just 2 per cent nationally on a year-over-year basis to $613,968, according to Royal LePage's national house price composite of 63 major markets.

Royal LePage chief executive officer Phil Soper said the spring market "never blossomed" but he expects the second half of the year to be stronger as buyers adjust to the new mortgage stress-test rule that took effect Jan. 1.

The test requires buyers to prove they could still afford their mortgages even if interest rates were to rise significantly beyond the rate they negotiated with their banks.

Mr. Soper said he has never seen a federal housing policy change that had as wide an impact on buyers in all markets across the country.

"It really did impact people from coast to coast, in slow markets or nascent recovering markets like Alberta and Saskatchewan, and in overheated markets like Toronto," he said.

However, he said buyers have begun to adjust to the new rules by shopping for a cheaper type of home, or looking to buy in less expensive neighbourhoods. Royal LePage expects an uptick in both the volume of sales and in home prices this year.

The firm predicts the Greater Toronto Area will have the biggest price increase in the second half of 2018 of any major city in Canada, with prices expected to climb 5.6 per cent to $867,826 by the fourth quarter compared with the second quarter this year.

The predicted increase would reverse a 1.9-per-cent decline in prices in the GTA in the second quarter compared with the same period last year, the company said.

Mr. Soper said his firm's data are now showing an uptick in detached houses in the Toronto area for the first time since the stress-test rule took effect, which could mean the market has hit its bottom.

"It probably is the bottom, and that's why the forecast points to higher prices during the next quarter," he said.

Ottawa is expected to see prices rise 4.9 per cent in the second half of the year to an aggregate price of $460,938, while Royal LePage predicts prices will climb 3.6 per cent in the Greater Vancouver region to $1.32-million. Calgary and Edmonton are also expected to see prices rise in the second half of the year, with gains expected to hit 2.7 per cent and 3.6 per cent, respectively.

However, prices are expected to fall 0.9 per cent in Regina in the second half of the year, declining to an aggregate level of $321,743 by the fourth quarter.

Royal LePage said the second quarter of 2018 saw a sharp divergence between the slumping real estate market in the GTA and major price gains in a number of other cities in Ontario outside the GTA.

While prices fell almost 2 per cent in the GTA in the second quarter compared with the same period last year, they were up 11 per cent in the Niagara and St. Catharines region, 9 per cent in London, 8.2 per cent in Kitchener/Waterloo, 10 per cent in Kingston and 6 per cent in Hamilton.

Mr. Soper said many buyers who cannot afford a house in Toronto are moving away from the GTA to more affordable parts of the province, including young first-time buyers and older baby boomers who are cashing out and retiring to cheaper cities.

'Market has bottomed out': Housing prices in Toronto region set to climb again after brief slump
July 10th, 2018 • www.NationalPost.com
Author: Jesse Snyder
Housing prices in Greater Toronto Area are expected to reverse course in the second half of the year after a brief slump, according to a Royal LePage forecast, despite the threat of escalating Canada-U.S. trade tensions that could dent the Ontario economy.

In its quarterly forecast released Tuesday, real estate firm Royal LePage expects housing prices in the GTA to rise 2.1 per cent in the third quarter, underpinned by a growing labour market, steady economic growth and still-low interest rates.

"Based on our analysis the market has bottomed out," said Phil Soper, the CEO of Royal LePage.

Canada's banking watchdog sets tougher rules for mortgage lending business.financialpost.com

Toronto home prices see biggest drop in almost 30 years business.financialpost.com

Why people give up renting to buy homes: It all comes down to demographics business.financialpost.com

Soper said recent headwinds for housing prices in the Toronto area will eventually be mopped up by the current undersupply of new homes, as Ontario's population continues to grow and in-migration levels reach their highest in more than 10 years. The province saw a net gain in migration over the first quarter of 2018, a nearly 50 per cent increase from the year earlier.

"We're nowhere near the kind of housing construction rate that we need to accommodate these people," he said.

The rise in prices would mark a sharp turnabout. Aggregate home prices in the GTA declined 1.9 per cent in the second quarter of 2018, according to Royal LePage data, down to $821,632. The decline followed a precipitous decline earlier this year, when prices for detached homes fell 17 per cent in March, according to the Toronto Real Estate Board. That in turn pulled down selling prices across the board by 14 per cent, the largest drop in nearly 30 years.

Toronto's long-overheated housing market cooled after several quarters of rapid growth last year, which sent prices skyrocketing. Late last year, the Office of Superintendent of Financial Institutions introduced tighter borrowing regulations making it harder for would-be homebuyers to qualify for uninsured loans, which also caused sales to decline.

Soper said prospective buyers who had once maintained a "wait and see" approach may now begin entering the housing market. But several risks remain, particularly if U.S. President Donald Trump levies additional tariffs against Ontario-based goods, like vehicles and auto parts. The Trump administration has already targeted steel, aluminum, Canadian softwood and other products.

"Ontario is more closely tied to the kinds of goods that would receive punitive American duties than the rest of the country," Soper said. "If it was a prolonged situation it could impact employment and even send the Canadian economy into recession."

Royal LePage data shows median prices for two-story homes in the GTA decreased 3.7 per cent in the second quarter, down to $955,395. Median prices for bungalows decreased 3.7 per cent to $799,307. Quarter-over-quarter, aggregate home prices increased slightly by 1.1 per cent.

Lower prices in the GTA and tighter federal mortgage stress tests dragged down the rest of Canada over the quarter, which "slowed the market to a standstill in much of the country" the Royal LePage report said.

The report also noted that Greater Vancouver home values are forecast to increase 1.5 per cent over the next three months.

"Purchasers look to condominiums for relative affordability, yet with competition continuing to intensify, property values within the segment now outstrip most detached markets across the country," wrote Adil Dinani, real estate adviser, Royal LePage West Real Estate Services.

"To put it into perspective, the budget now needed to purchase a condo could have netted someone a two-storey home here in Greater Vancouver four years ago."

Average prices across Canada increased two per cent, largely due to strong economic growth, rising populations and low interest rates.
Real estate experts predict a return to normal for slumping GTA housing prices
July 10th, 2018 • www.theStar.com
Author: Tess Kalinowsky
The slowdown in the Toronto region's housing market that began last year continued through the first half of 2018, but two big industry players suggest that buyers and sellers are ready to shake off the malaise with a return to normal later this year.

Although 2018 "was a spring market that never blossomed," Royal LePage CEO Phil Soper says he sees change on the near horizon after 14 months of government intervention, higher interest rates and new mortgage rules.

"On a week by week basis we're seeing an uptick in prices. It doesn't show up in the quarterly numbers, but it shows up in the weekly numbers," he said in advance of the company's second-quarter report on Tuesday.

It shows that Toronto region housing, which has slumped since the introduction of the Fair Housing Policy in April 2017, is following the same pattern as Vancouver after it was subjected to a foreign buyers' tax. Nearly two years later, there are signs that detached homes on the west coast are starting to rise again - which may happen in Toronto too.

Sotheby's CEO Brad Henderson said he expects home prices will rise by the end of the year in Toronto, although sales volumes will likely remain flat.

"There's going to continue to be upward pressure on prices in the single digits. It will probably be in the 5 percentage range," he said. "Costs continue to rise - there continues to be more demand than there is supply."

His optimism extends to the luxury market where Sotheby's admits the year over year sales volumes looked bleak in the first half. Homes costing $1 million or more fell 49 per cent year over year. In the over-$4-million category, they were down 52 per cent.

But compared to the first half of 2015 - the last year before Toronto-area prices surged - there were 52 per cent more sales of $1-million-plus homes and 72 per cent more in the $4-million-plus category.

Although people are concerned about the news surrounding Canadian free trade and tariffs, the underlying conditions for a strong Toronto area housing market remain, said Henderson. The trade rumblings so far haven't translated into employment losses.

"If you listen to a lot of employers, they are desperate to find people, let alone good people. That will put upward pressure on wages," he said. Rising wages would in turn fuel housing demand and prices.

According to Sotheby's Mid-year Top Tier Report published Tuesday, Montreal was the only major Canadian city to see year-over-year growth in the number of $1-million-plus homes sold in the first half of 2018, with sales up 24 per cent. That performance is expected to ease somewhat in the second half of 2018, however.

Royal LePage's second quarter report showed a year over year aggregate house price increase of 1.9 per cent in the Toronto region to $821,632. It's forecasting a 2.1 per cent increase in GTA home prices between the second and third quarters to $838,984.

But some sub-markets continue to struggle. Values dropped 12.4 per cent in Richmond Hill and 8.8 per cent in Markham.

Those markets will likely recover as Toronto prices start to climb in the third quarter and accelerate in the fourth, said Soper.

"When you see home prices rising north of (Highway) 401 you know the bottom has been reached. You'll see people that were potentially looking at the 416 for a condo for their family say, 'You know what, prices have been down in the 905, we may look for a detached home,'" said Soper.

Condos appreciated 3.9 per cent between the first and second quarter, according to Royal LePage. Two-storey homes and bungalows increased 0.7 per cent and 0.3 per cent respectively.

Another trend may be disproportionately affecting some 905 areas, added Soper. His company attributes the heat in some secondary Ontario cities to a migration by price-weary Toronto buyers to smaller centres.

Communities on the Niagara Peninsula, those east of Toronto in Kingston and Belleville, and in the west, Windsor, are seeing prices move up as first-time buyers and move-up consumers look to get more for their money in less expensive markets.

As prices fell or remained flat in the first half of the year in the GTA, London and the Kitchener area saw double and high single-digit year over year increases, said the report.